Spacecrafts - Satellites
Page 1
A spacecraft is a vehicle designed to fly in outer space. They're used for a variety of purposes, including communications, earth observation, meteorology, navigation, space colonization, planetary exploration, and transportation of humans and cargo.

On a sub-orbital spaceflight, a spacecraft enters space and then returns to the surface, without having gone into an orbit. For orbital spaceflights, spacecraft enter closed orbits around the Earth or around other celestial bodies. Spacecraft used for human spaceflight to carry people on board as crew or passengers to orbiting space stations only. Robotic spacecraft used to support scientific research are space probes and they remain in orbit around a planetary body as artificial satellites. Only a handful of interstellar probes, such as Pioneer 10 and 11, Voyager 1 and 2, and New Horizons, are on trajectories that leave the Solar System.

In the context of spaceflight, a satellite is an artificial object which has been intentionally placed into orbit. Such objects are sometimes called artificial satellites to distinguish them from natural satellites such as Earth's Moon.

Satellites are used for a large number of purposes. Common types include military and civilian Earth observation satellites, communications satellites, navigation satellites, weather satellites, and research satellites. Space stations and human spacecraft in orbit are also satellites.

About 6,600 satellites have been launched. The latest estimates are that 3,600 remain in orbit. Of those, about 1,000 are operational; the rest have lived out their useful lives and are part of the space debris.
---
Spacecraft - Satellite Paper Models
These models can be purchased at Ecardmodels website.
1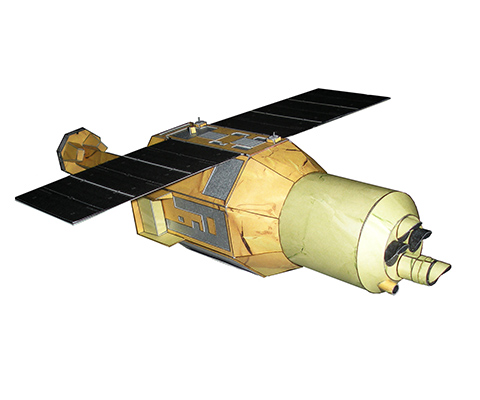 2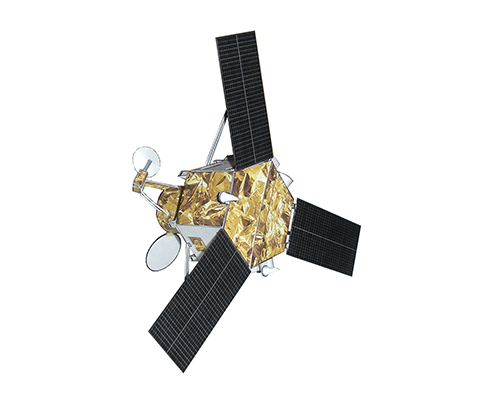 3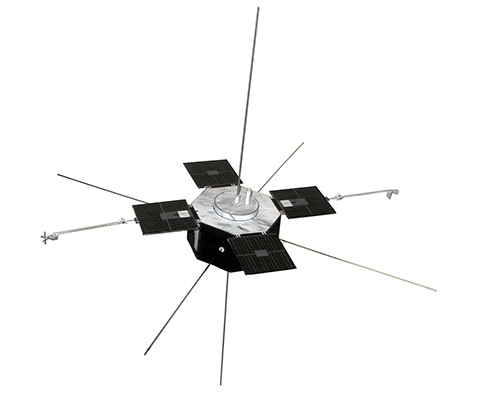 4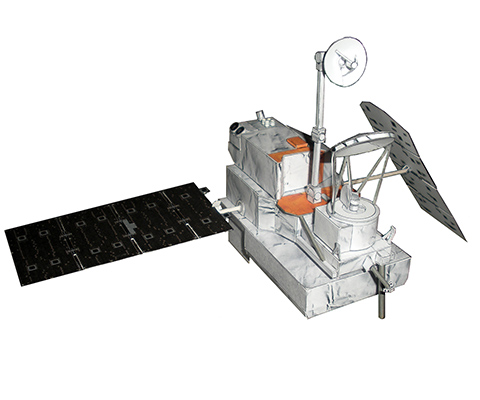 1..Astro-H (Hitomi) -
was an X-ray astronomy satellite commissioned by the Japan Aerospace Exploration Agency (JAXA) for studying extremely energetic processes in the Universe.
2..IKONOS -
Commercial Earth observation satellite, and was the first to collect publicly available high-resolution imagery at 1- and 4-meter resolution.
3..Van Allen Probes -
are twin spacecraft designed to fly and operate in the heart of the most hazardous regions of near-Earth space and collect crucial data that will let researchers finally begin to unlock the mysteries of the Van Allen radiation belts.
4..GPM (Global Precipitation Measurement) Core Satellite -
An international satellite mission - NASA and the Japanese Aerospace Exploration Agency (JAXA) - to provide next-generation observations of rain and snow worldwide every three hours. Launched on February 27th, 2014, it carries advanced instruments that set a new standard for precipitation measurements from space.
5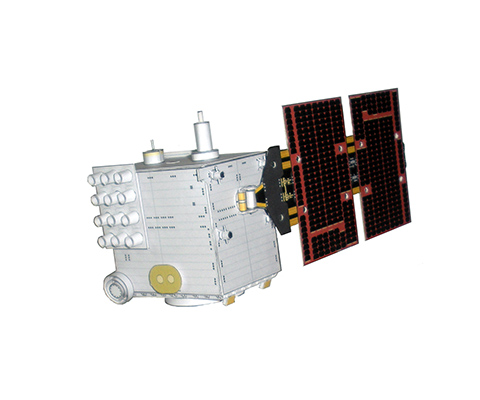 5..Cosmic-2 (Constellation Observing System for Meteorology, Ionosphere and Climate) -
is an international collaboration between Taiwan (NSPO) and the United States (NOAA) that will use a constellation of twelve remote sensing microsatellites to collect atmospheric data for weather prediction and for ionosphere, climate and gravity research. It is a follow up mission to the FORMOSAT-3/COSMIC mission.
Free Paper Models
1
2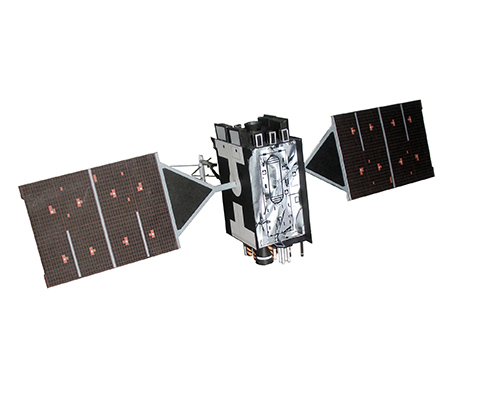 3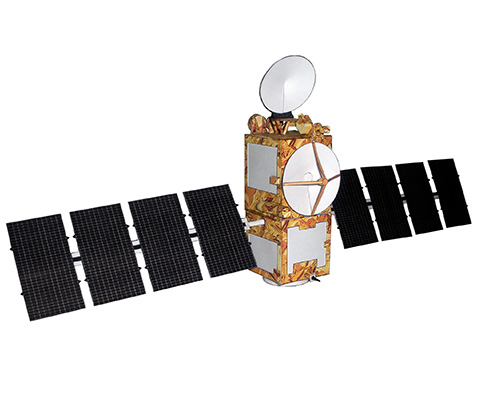 4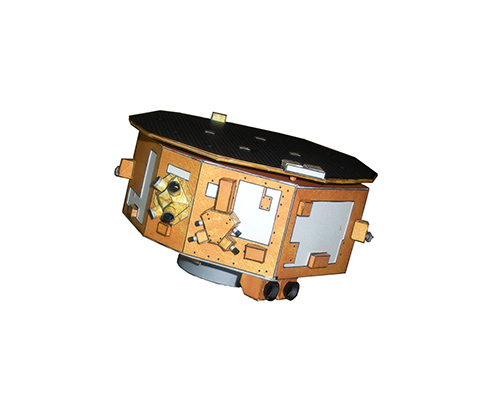 1..Galileo FOC -
Galileo FOC is Europe's own global navigation satellite system, providing a highly accurate, guaranteed global positioning service under civilian control. It will be inter-operable with GPS and GLONASS, the two other GNSS (Global Navigation Satellite Systems).
Download
2..GPS III -
The next generation of GPS satellites, which will be used to keep the Navstar Global Positioning System operational.
Download
3..Jason 3 -
Jason-3 is the fourth mission in U.S.-European series of satellite missions that measure the height of the ocean surface.
Download
4..LISA Pathfinder -
a technology demonstration mission for LISA, a kind of physics research laboratory in space, with the objective to test and verify the key technologies needed for highly accurate formation flying and precise measurement of the separation (metrology) between two very distant spacecraft.
Download
5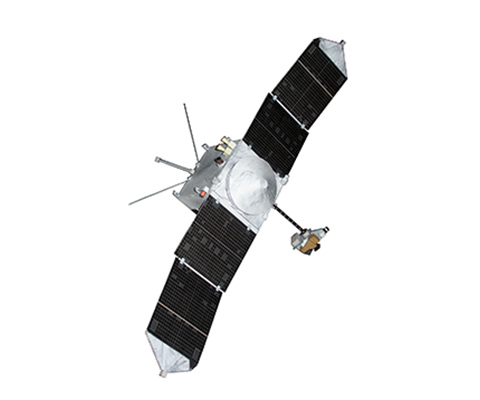 6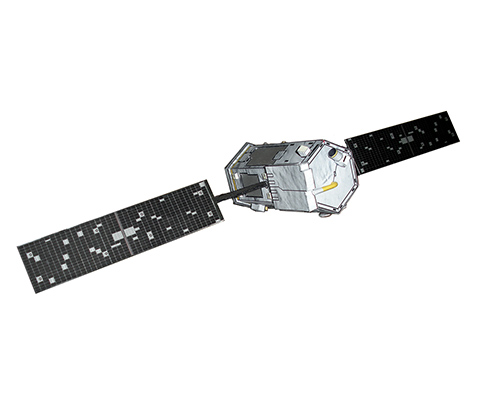 7
8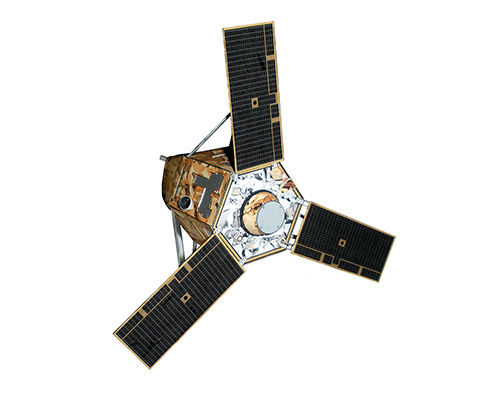 5..MAVEN -
Space probe developed by NASA designed to study the Martian atmosphere while orbiting Mars. Mission goals include determining how the planet's atmosphere and water, presumed to have once been substantial, were lost over time.
Download
6..OCO-2 -
Used to study carbon dioxide concentrations and distributions in the atmosphere.
Download
7..ORS-1 -
American reconnaissance satellite and it is the first operational satellite of the Operationally Responsive Space Office. It provides orbital space imagery of Southwest Asia and to enhance battlespace awareness to operational field commanders.
Download
8..Pleiades -
Composed of two very-high-resolution optical Earth-imaging satellites from CNES (Space Agency of France). They provide high-resolution of the coverage of Earth's surface.
Download
9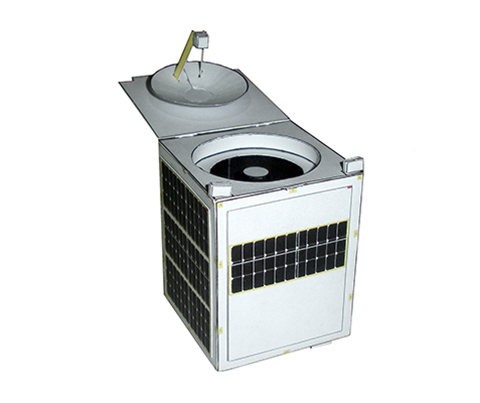 10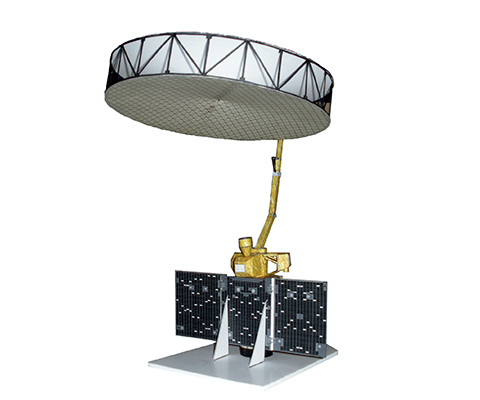 11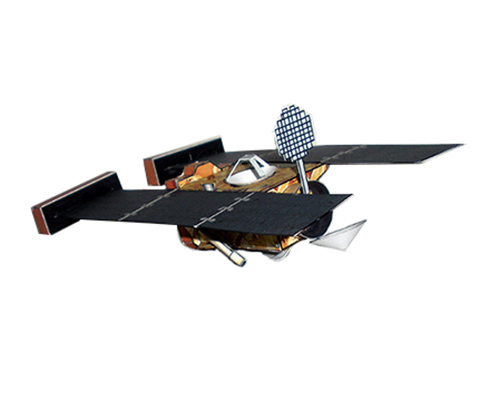 12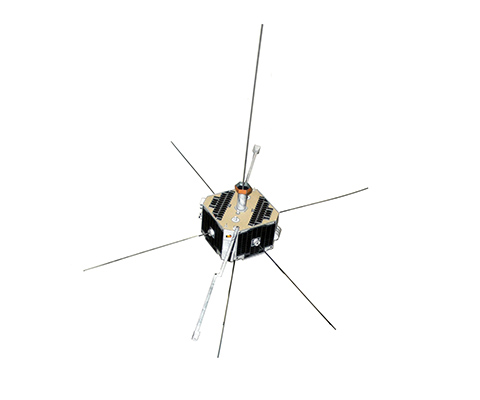 9..SkySat -
commercial high-resolution Earth observation satellite, ued to obtain high-definition video and analytics services for Terra Bella, a Google subsidiary program.
Download
10..SMAP -
(Soil Moisture Active Passive), Environmental research satellite. It is one of the first Earth observation satellites developed by NASA in response to the National Research Council's Decadal Survey. provide measurements of the land surface soil moisture and freeze-thaw state with near-global revisit coverage in 2-3 days.
Download
11..StarDust -
robotic space probe launched by NASA on February 7, 1999. Its primary mission was to collect dust samples from the coma of comet Wild 2, as well as samples of cosmic dust, and return these to Earth for analysis. It was the first sample return mission of its kind.
Download
NOTE:
This is a partially designed model, original design by NASA. The original design lacks many details, color and accuracy. More detail parts, backsides of the solar panels, and other parts were added; Also added color and foil texture to make it a better and more complete model. The original model can be downloaded
Here.
12..THEMIS -
(Time History of Events and Macroscale Interactions during Substorms) A constellation of five NASA satellites to study energy releases from Earth's magnetosphere known as substorms, magnetic phenomena that intensify auroras near Earth's poles.
Download
13
14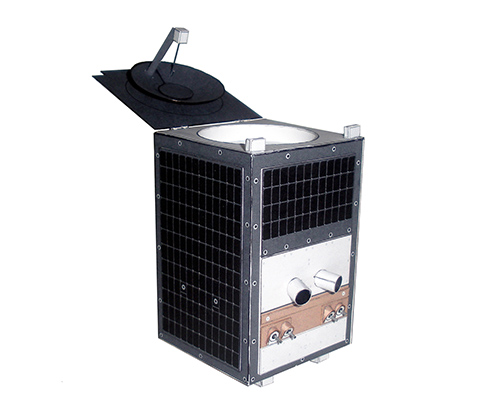 15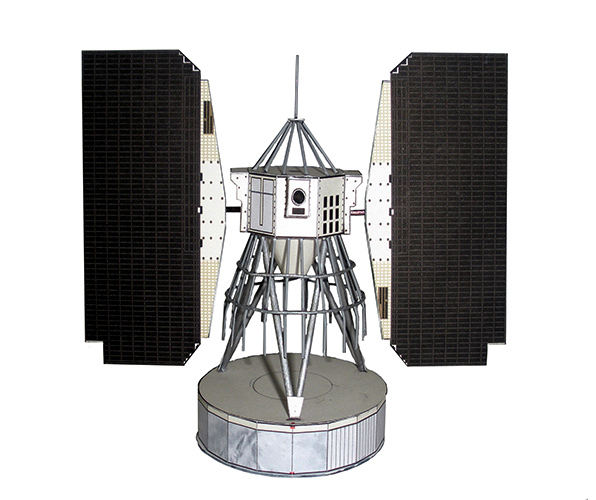 16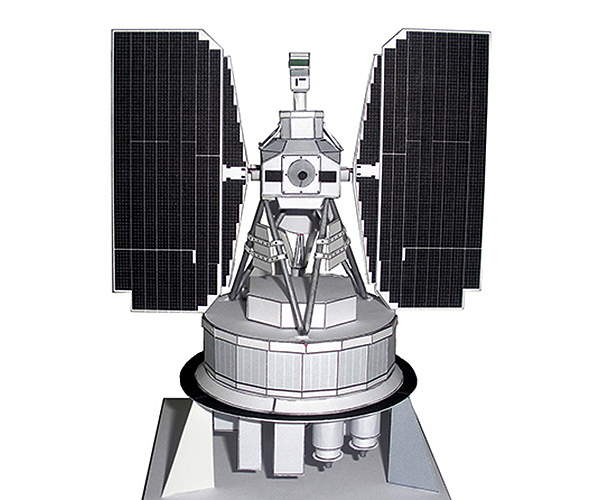 13..Uhuru Satellite -
The first satellite launched specifically for the purpose of X-ray astronomy, launched on December 12, 1970.
Download
14..SkySat-3 -
Next version of the SkySat Imaging Satellite.
Download
15..Nimbus-1 Satellite-
The first of the Nimbus weather satellite series. Nimbus is the granddaddy of the current Earth-observing fleet. When you look at all the incredible science we are doing from Earth orbit right now, you can trace it back to Nimbus. These satellites revolutionized weather forecasting to accomplish accurate long-term forecasts and demonstrated location and related search-and-rescue technology. They provided some of the first consistent global measurements of Earth, such as sea measurements, oceanic plant life and the ozone layer.
Download
16..Nimbus-7 Satellite-
Last of the Nimbus satellite series.
Download
17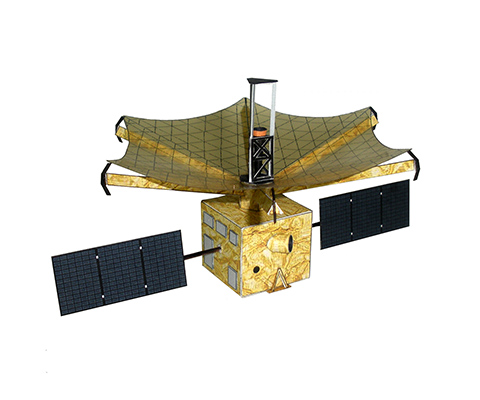 18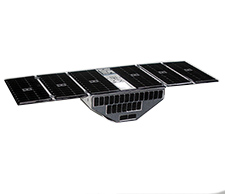 19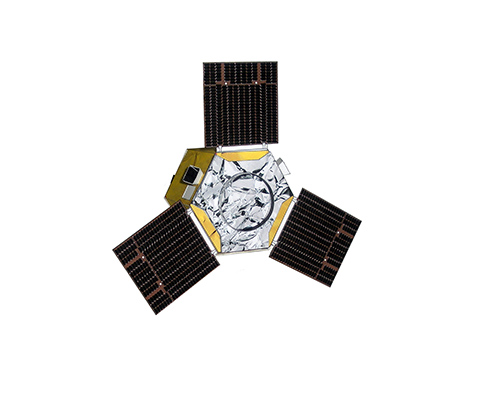 20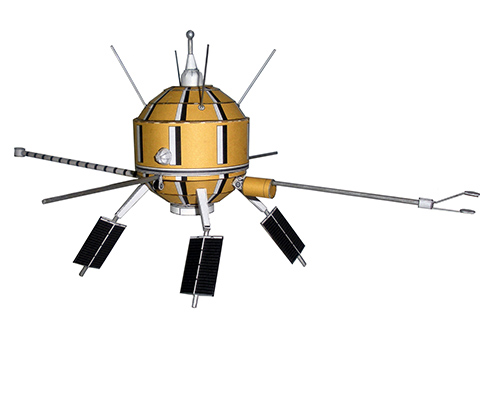 17..HALCA-
(Highly Advanced Laboratory for Communications and Astronomy). The first 8-mRasio Telescope in space. When working jointly with with ground stations (Earth based radio telescopes) to form unprecedented baselines that could be twice as long as the Earth's diameter. This created the largest virtual radio telescope ever made (The larget astronomical instrument ever built). It's resolving power with Earth radio telescopes is equivalent to being able to read a newspaper headline in Tokyo all the way from Los Angeles.
Download
18..CYGNSS-
(Cyclone Global Navigation Satellite System). A constellation of 8 Micro-Satellites which will allow us to better understand how and why winds in hurricanes intensify far more acurrately than before using GPS signals.
Download
19..Jilin-1 Optic A-
China's first self-developed high resolution Earth observation optical imaging satellite for commercial use.
Download
20..Ariel 1-
Also known as UK-1, was the first British satellite. Launched in April 26, 1962 and made the UK the third country to operate a satellite after the Soviet Union (Sputnik) and the U.S. (Explorer 1). Since it was launched by the U.S, It's also the world's first internationally conceived and executed satellite.
Download
21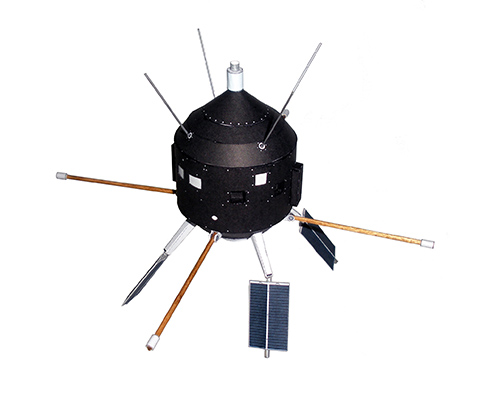 22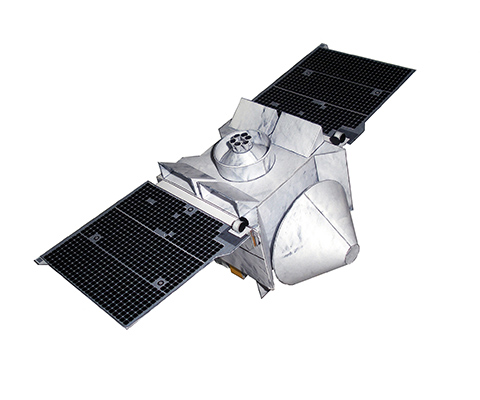 23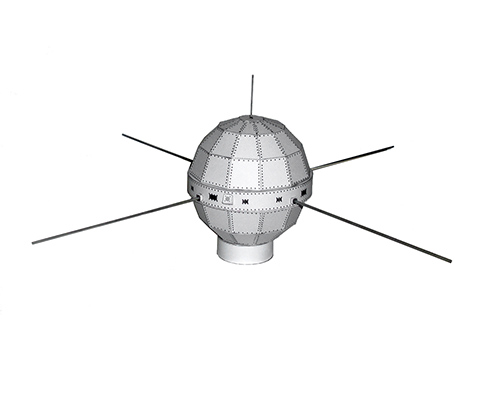 24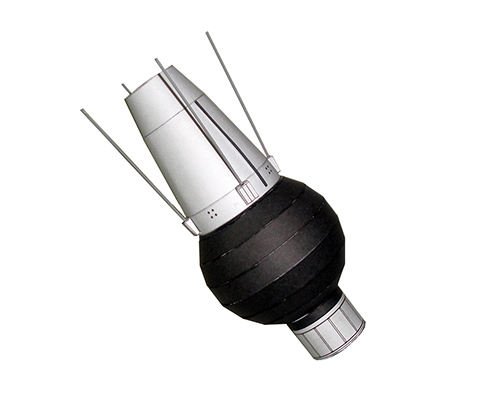 21..Ariel 2-
Also known as UK-2, was a British satellite radio astronomy satellite. Launched in the U.S. on March 27, 1964, and became the first satellite to be used for radio astronomy.
Download
22..OSIRIS-REx-
(Origins, Spectral Interpretation, Resource Identification, Security - Regolith Explorer) asteroid sample return mission. Launched on September 8, 2016. The first U.S. mission to collect a sample of an asteroid and return it to Earth for study. Analyzing the sample will help scientists understand the early solar system.
Download
23..Dong Fang Hong I -
China's first satellite, was launched into orbit on April 24, 1970 and remains in orbit as of 24 January 2015.
Download
24..Ohsumi-
First Japanese satellite put into orbit, launched on February 11, 1970.
Download
25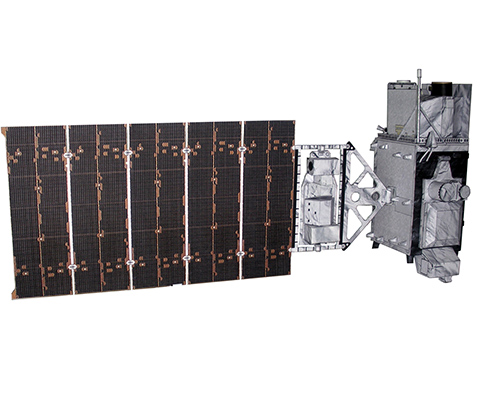 26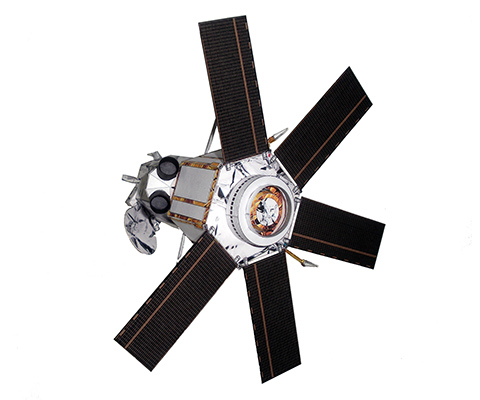 27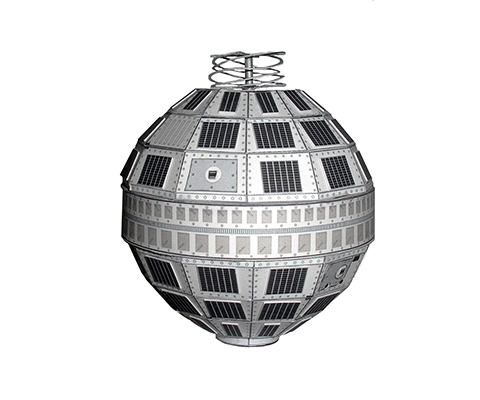 28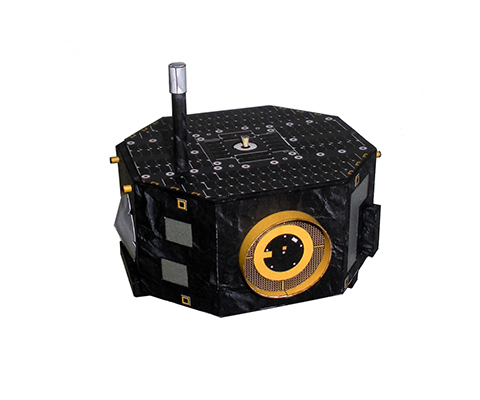 25..GOES-R (Geostationary Operational Environmental Satellite-R Series) -
is a new tool that will revolutionize weather forecasting. It is the first in a series of next-generation Geostationary Operational Environmental Satellites for NOAA -- the National Oceanographic and Atmospheric Administration. GOES-R will significantly improve the detection and observation of environmental phenomena that directly affect public safety, protection of property and our nation's economic health and prosperity. Launched into orbit on November 19, 2016.
Download
26..WorldView 4 -
Third generation commercial Earth observation satellite launched on November 11, 2016. The spacecraft is operated by DigitalGlobe.
Download
27..Telstar 1 -
Developed by Bell Telephone Laboratories for AT&T, Telstar was the world's first active communications satellite and the world's first commercial payload in space. It successfully relayed through space the first television pictures, telephone calls, and fax images, and provided the first live transatlantic television feed. launched on top of a Thor-Delta rocket on July 10, 1962.
Download
28..IBEX -
Interstellar Boundary Explorer (IBEX) is a NASA satellite that is making a map of the boundary between the Solar System and interstellar space. The mission is part of NASA's Small Explorer program and was launched with a Pegasus-XL rocket on October 19, 2008. It is the first spacecraft designed to collect data across the entire sky about the heliosphere and its boundary. Scientists have used this data to make the first maps of our heliosphere boundary.
Download