Spacecrafts - Satellites
Page 2
29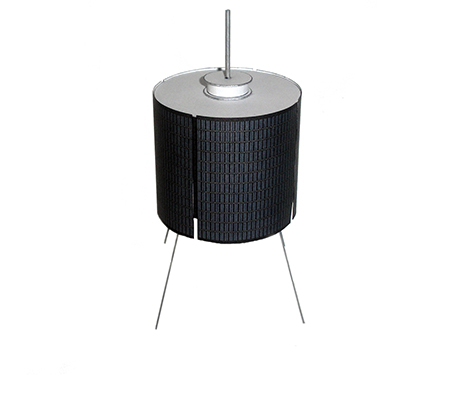 30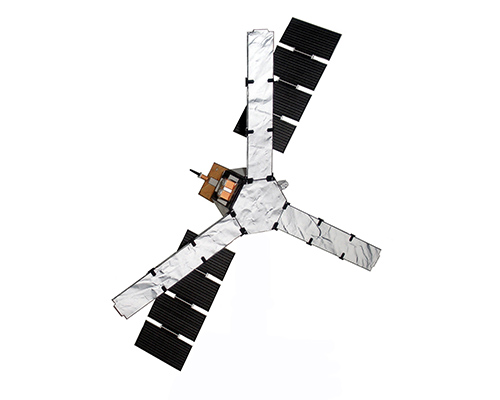 31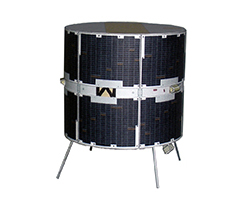 32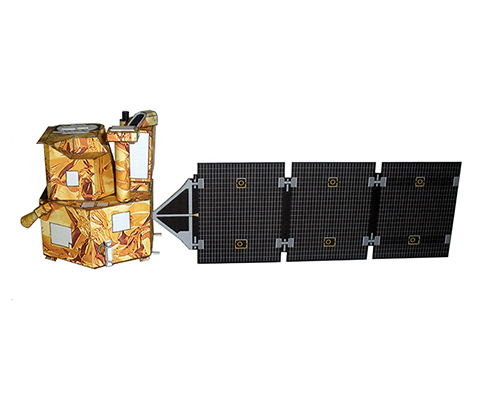 29..Intelsat I (International Telecommunications Satellite Consortium) -
nicknamed 'Early Bird', was the first commercial communications satellite to be placed in geosynchronous orbit, on April 6, 1965. It helped provide the first live TV coverage of the Gemini 6 splashdown in December 1965. Early Bird was in active service for four years, being deactivated in January 1969, although it was briefly activated in June of that year to serve the Apollo 11 flight when the Atlantic Intelsat satellite failed.It was deactivated again in August 1969. The Early Bird satellite was the first to provide direct and nearly instantaneous contact between Europe and North America, handling television, telephone, and telefacsimile transmissions.
Download
30..SMOS (Soil Moisture and Ocean Salinity) -
ESA's SMOS is the first satellite designed to both map sea surface salinity and monitor soil moisture on a global scale, thus contributing to a better understanding of the Earth's water cycle.SMOS also provide observations over snow and ice-covered regions, contributing to the study of the cryosphere.
Although designed as a five-year mission, it has been extended until at least 2017. It was Launched on November 22, 2009 from from the Plesetsk Cosmodrome, Russia onboard the ROCKOT launch vehicle.
Download
31..COS-B -
the first satellite to be launched under the banner of the newly created European Space Agency, on August 9, 1975.It was the first European mission to study gamma-ray sources and to be dedicated to a single experiment.
Download
32..EO-1-
EO-1 has been one of the most trouble-free spacecraft that NASA has launched. As part of the New Millennium Program (NMP), developed and validated a number of instrument and spacecraft bus breakthrough technologies designed to enable the development of future earth imaging observatories that will have a significant increase in performance while also having reduced cost and mass. EO-1 was the first to map active lava flows from space, the first to measure a facility's methane leak from space and the first to track re-growth in a partially logged Amazon forest from space.launched from Vandenberg Air Force Base on November 21, 2000.
Download
33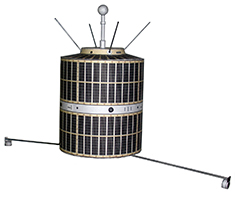 34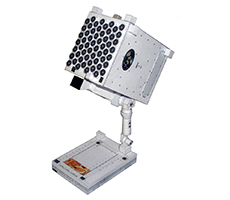 35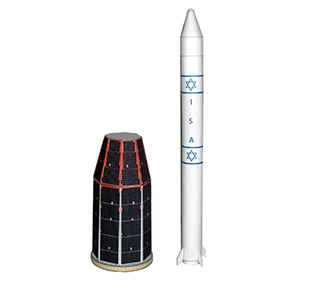 36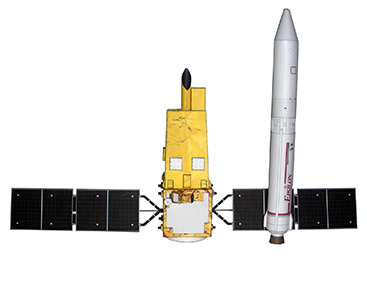 33..ESRO-1 (European Space Research Organisation)-
Is a series of two scientific satellites (ESRO 1A / Aurorae and ESRO 1B /Boreas) developed by the ESRO (ESRO) one of the two European space agencies that preceded ESA . The purpose of these satellites was to study the effects of solar activity on the aural zones . Two satellites of very simple design carrying the in situ analysis of the particles were launched successively in 1968 and 1969 by American rockets Scout B.
Download
34..NICER (Neutron Star Interior Composition Explorer)-
The world's first mission devoted to studying Neutron Stars and pulsars. Using NICER, astrophysicists will be able to accurately observe the intense X-ray emissions that come from neutron stars. The X-rays from neutron stars do not penetrate Earth's atmosphere, so an instrument designed specifically to observe them from space will give us a better picture of these mysterious objects than ever before. NICER was launched on June 3, 2017, with SpaceX CRS-11 ISS resupply mission aboard a Falcon 9 rocket and is now installed aboard the International Space Station.
Download
35..Ofeq-1, Shavit-1-
Ofeq-1 is Israel's first satellite and was placed into orbit on the Shavit-1 rocket's maiden flight in September 19, 1988, making Israel the eighth country to develop an indigenous orbital launch capability. Shavit (Hebrew for "comet") is a space launch vehicle produced by Israel from 1982 onwards, to launch satellites into orbit. It was first launched on September 19, 1988 (carrying the Ofeq-1 - Hebrew for Horizon - satellite payload). NOTE: This kit contains both the satellite and the launch vehicle.
Download
36..HISAKI-Epsilon-1-
Also known as the Planet Spectroscopy Observatory for Atmospheric Interaction Recognition (SPRINT-A) is the world's first space telescope for remote observation of the planets such as Venus, Mars, and Jupiter from Earth's orbit. HISAKI will also perform an observation of extreme ultraviolet light from the moon Io of Jupiter, and examines how to transfer energy in the plasma environment of the Jupiter from an observation of a sulfur ion flowing out from Io. The satellite operated by Japan Aerospace Exploration Agency (JAXA) and was launched in September 2013 on the first Epsilon rocket (Epsilon-1) flight.
Epsilon-1 - The Epsilon is a low-cost launcher for small-sized loads - similar in concept to the European Vega rocket - created to replace the MV rocket, retired in 2006. It has been designed from the MV and H-IIA solid fuel rocket, currently in service. Its maiden flight took place on September 2013 carrying the HISAKI Satellite.
NOTE: This kit contains both the satellite and the launch vehicle.
Download
37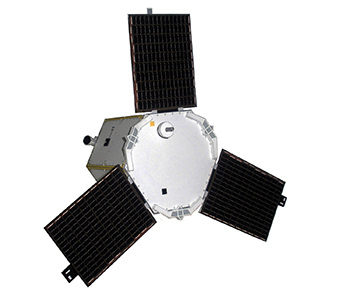 37..DubaiSat-1-
The UAE's (United Arab Emirates) first government satellite. DubaiSat-1 is a remote sensing Earth observation satellite built by the Emirates Institution for Advanced Science and Technology (EIAST) to start the first Earth observation satellite program in the United Arab Emirates (UAE). The satellite was designed and developed by Satrec Initiative a pioneer satellite manufacturing company in South Korea, with a strong participation from EIAST engineers. DubaiSat-1 was launched into space on July 29, 2009 from the launch pad/base in Baikonour in Kazakhstan under the supervision of UAE engineers and scientists, who are responsible for more than a third of the project's implementation.The DubaiSat-1 mission has come to the end on March 2017.
Download